BAR – The Brexit Adjustment Reserve
of the Brussels-Capital Region
Since January 1st 2021, the European Union and the United Kingdom form two separate regulatory and legal spaces. The exit of the United Kingdom from the European Union has created new obstacles for the trade in goods and services as well as to mobility and trade, mainly affecting  public administrations, businesses and citizens.
With this context in mind,  the Member States of the EU established a special Brexit Adjustment Reserve (BAR) of €5.4 billion at the extraordinary European Council of 17-21 July 2020. The objective is to support the most affected regions and markets and to deal with the unforeseen and negative consequences of Brexit.
With a budgetary envelope of 25 million €, five Brussels public mission organisations have been selected by the Brussels Government to implement measures to address the challenges identified in its Action plan by the 31st of December 2023.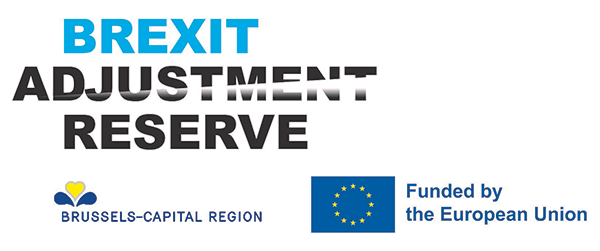 Brexit Adjustement Reserve – The Brussels Projects
Promoting job seeker and trainee mobility to the United Kingdom.
Identification of alternative destinations where needed.
Supporting companies whose import-export business is directly or indirectly affected by Brexit.
Offering support to companies that are newcomers to the UK-market.
Accompanying UK nationals residing in Brussels in their regularization procedures.
Implementing an "impact scan" to better determine and address the consequences of Brexit on individuals. 
Supporting companies in training and re-qualifying workers.
Establishing a "Brexit Helpdesk" in London.
Strengthening the competitiveness of Brussels companies abroad.
Revamping tourism, especially business tourism, from the UK to Brussels.