BAR – The Brexit Adjustment Reserve
of the Brussels-Capital Region
Since January 1st 2021, the European Union and the United Kingdom form two separate regulatory and legal spaces. The exit of the United Kingdom from the European Union has created new obstacles for the trade in goods and services as well as to mobility and trade, mainly affecting  public administrations, businesses and citizens.
With this context in mind,  the Member States of the EU established a special Brexit Adjustment Reserve (BAR) of €5.4 billion at the extraordinary European Council of 17-21 July 2020. The objective is to support the most affected regions and markets and to deal with the unforeseen and negative consequences of Brexit.
With a budgetary envelope of 25 million €, five Brussels public mission organisations have been selected by the Brussels Government to implement measures to address the challenges identified in its Action plan by the 31st of December 2023.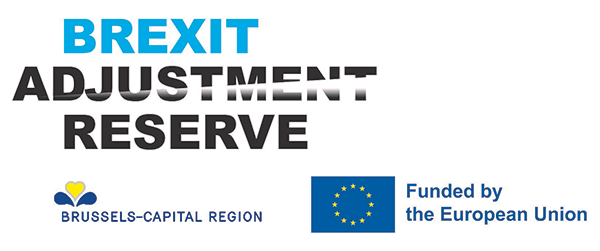 Brexit Adjustement Reserve – The Brussels Projects
To offer job seekers in Brussels professional opportunities abroad via internships or jobs, with the aim of gaining experience or developing skills.
To organise upstream activities to promote international mobility in general, with a focus on opportunities in the UK and other opportunities with English as the working language.
To support Brussels VSEs/SMEs active in importing/exporting to the United Kingdom, which have been or are being impacted by the Brexit by means of specific financial aid.
To support Brussels-based neo-exporting companies entering the UK market, taking into account the new administrative and customs obstacles linked to Brexit.
The CEOI will implement a "Brexit Impact Scan" to assess the consequences of the new regulatory framework, following Brexit, in all possible areas of citizens' lives.
The CEOI will also offer tailor-made information and guidance to support British nationals in any administrative procedure related to their settlement in the Brussels Region.
Supporting companies in training and retraining workers, setting up a "Brexit Helpdesk" in London, strengthening the competitiveness of Brussels companies.
Relaunch tourism, particularly business tourism, from the UK to Brussels.