To understand everything about ERDF programming 2021 – 2027
The ERDF Directorate is taking part in the numerous meetings of experts and exchanges linked to the framework of cohesion policy beyond 2020 and is already involved in reflection and preparation of programming on the basis of information already known. 
EU investment in the period 2021-2027 has five main objectives:
1. A smarter Europe (innovation, digitisation),
2. A greener and zero-carbon Europe,
3. A more connected Europe (strategic transport and digital communication networks),
4. A more social Europe (strengthening the European social rights base)
5. A Europe closer to citizens (locally driven development strategies and sustainable urban development across the European Union).
The new ERDF Programme 2021-2027 has just been approved by the Government of the Brussels-Capital Region in its second reading on 20th July and will shortly be sent for validation to the European Commission: 
This programme, supported by the European Union through its cohesion policy, will total nearly 300 million euros, including a European contribution of 121 million euros.  As a comparison, the previous programme totalled 191 million, 95 million of which came from the EU.
Discover the preliminary draft
You will find here the preliminary draft Programme for the implementation of the European Regional Development Fund (ERDF) on the territory of the Region for the programming period 2021-2027 which has been submitted for public enquiry:  
This programme, in line with the targets set at a European level, will contribute to the financing of projects meant to reinforce the economic, social and territorial cohesion of the Region.
In addition to the operational programme draft, an environmental report determines the effects of the programme on the environment and offers the public a clear understanding of the environmental challenges.
Programmation 2021 – 2027 News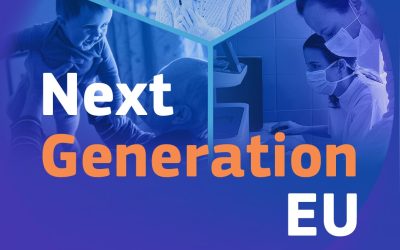 All over the world, the health crisis caused by the Covid-19 pandemic has led to an economic recession …