The latest News from the European Union in Brussels
A new use for the former veterinary school in Anderlecht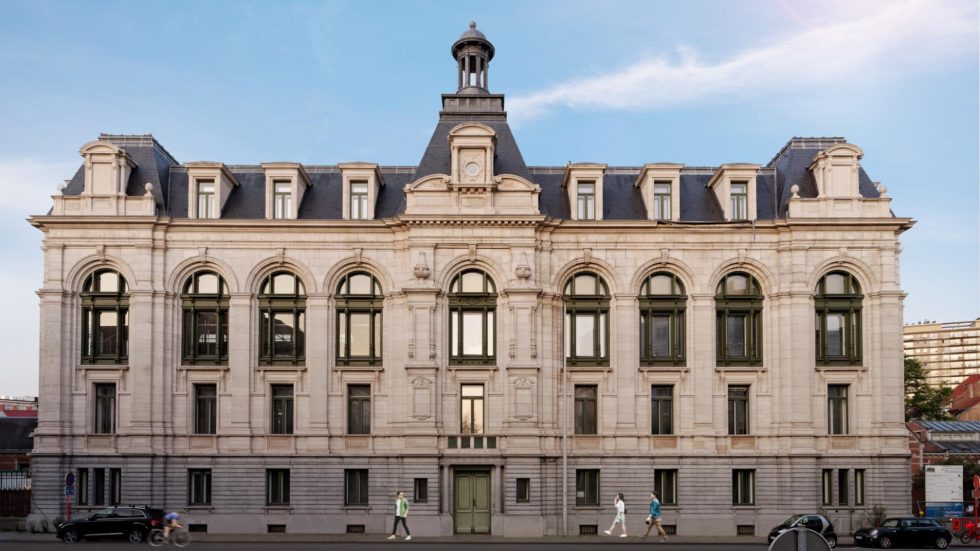 The former veterinary school in Anderlecht's Cureghem neighbourhood has regained its grandeur of yesteryear. The historic building has been completely renovated to become a new centre for SMEs and local start-ups. As a result of this project, the ERDF is fulfilling one of the priorities from the 2007-2013 ERDF programme to create locations that welcome growing companies and new economic players.
"A place to work, meet and eat"
The neo-Renaissance building, a protected site that dates back to 1910, had already lain vacant for more than twenty years, but since June, it has been open again to businesses and local residents. This new, prestigious destination has come about in part thanks to the European Regional Development Fund, which, via the department within Brussels International, is responsible for preparing, implementing and monitoring European operational programmes. Today, The Faculty is "a state-of-the-art business centre with an impressive auditorium, seven meeting rooms and a co-working space that fulfils the most stringent requirements in terms of comfort and energy efficiency." It is also energy-efficient, as the repurposing of the building made use of elements that ensure low energy consumption in accordance with strict standards. The renovation work was also carried out with respect for the environment, as more than 80% of the debris removed from the site was systematically recycled and reused.
The name "The Faculty" is simply a reference to the former veterinary school, thereby maintaining the link to the past. The municipality of Anderlecht, which has owned the site since 1999, was able to complete the renovation in 4 years, thanks to funding from ERDF and the Brussels Capital Region.
The Faculty in figures
Built in 1910
2400 m² floor area
First renovation in 2017
€2.5 million contribution, 50% from Europe and 50% from the Region
25 workstations in the co-working space, 5 modular desks, 7 meeting rooms, 1 conference room for 180 people and 1 restaurant for 100 people
Heating consumption below 60 kWh/m²
A 15-minute walk from Brussels South Station