The latest News from the European Union in Brussels
Brussels International publishes its first annual report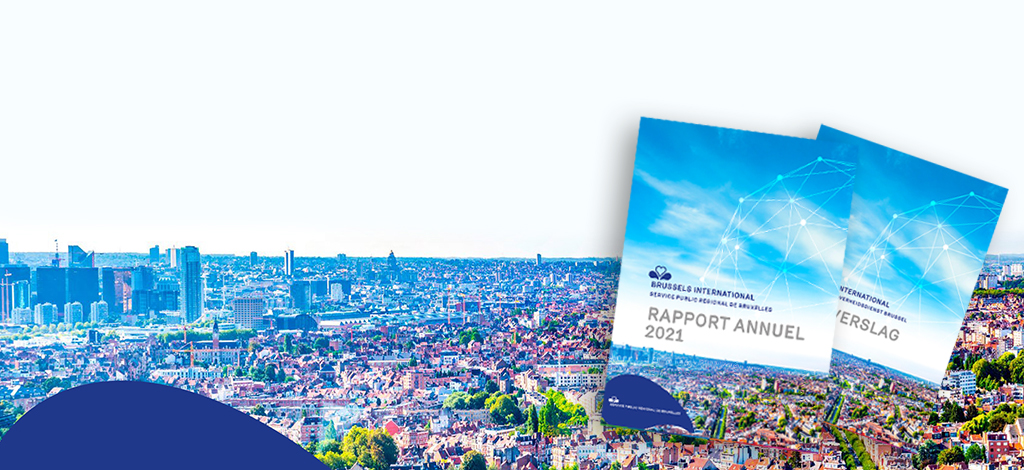 Discover Brussels International's annual report for 2021.
The institution's first ever annual activity report presents its regional expertise in terms of structural funds and European and international relations, in addition to elaborating on its role as a representative of the Brussels-Capital Region throughout the world..
The list of achievements in 2021 is long, reflecting the diversity of the missions of Brussels International. It includes the signing of new bilateral agreements, strengthening the urban resilience of our partner regions and Rabat and Kinshasa in particular, promoting global citizenship and solidarity in the Brussels-Capital Region, taking part in the Brussels Days in Paris and the Expo 2020 in Dubai…
Europe is also engrained in the DNA of Brussels International. Among the list of achievements in 2021, the first annual report of Brussels International includes the implementation of the new ERDF 2021-2027 programming, the coordination of the implementation of Brussels projects under the National Recovery and Resilience Plan and the BAR (Brexit Adjustment Reserve), as well as  the preparations for the Brussels contribution to the Belgian presidency of the European Union during the first half of 2024!
To learn more about this call for projects, The ERDF Directorate held an online information session on Tuesday 13th of September. To learn more about the call for project, you can find here the PowerPoint from this session (FR & NL).

Please also consult the guidance note for the call for projects (FR / NL) as well as the subsidy application form (FR / NL). Applications can be submitted by email at feder@sprb.brussels starting 15th of September.